DNA is thrilled to introduce EARTHCRATE®
Born from the need to help make the global art industry less wasteful, EARTHCRATE is the most environmentally friendly one-way crate available in fine art shipping. Thousands of custom-designed, hand-built, and professionally packed crates are produced each year to protect high end and fragile artworks in transit or storage. Traditional crates are built from plywood and heat-treated lumber, with interior bracing from petroleum derived foam. At the end of the crate's usable life, and very often after just a single use, it ends up in a landfill.
Each patent pending EARTHCRATE is custom designed, hand-built, and professionally packed just like a traditional plywood crate, however, entirely constructed from rigid plyboard that can be curbside-recycled at the end of its usable life. What's more, it is lighter weight and less expensive than our standard international crate, without compromising the safety of the artwork in transit. A preliminary Life Cycle Assessment (LCA) produced by a third party indicated that building an EARTHCRATE in place of a traditional wooden crate can have the impact of an approximately 90% CO2 reduction (Global Warming Potential, TRACI 2.1).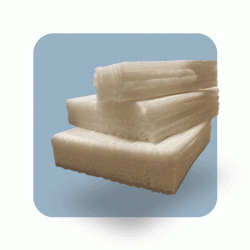 PACKING FOAM
The primary ingredient in the interior packing foam is US-grown cornstarch. It should be removed prior to recycling. Our foam is compostable and can be dissolved under running water (ASTM D6400 and BPI Certified).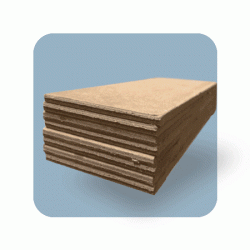 CURBSIDE-RECYCLABLE PAPERBOARD
This rigid, high-density board has an equivalent Mullens bursting strength of 789 PSI. It is processed from 66% post-consumer recycled content, locally sourced, and is curbside-recyclable.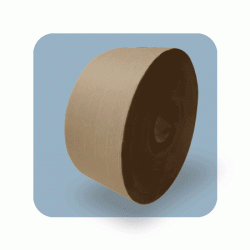 REINFORCED WATER ACTIVATED TAPE
We use the strongest grade industrial water-activated kraft paper tape with biodegradable starch adhesive for sealing all the joints, seams, and openings to create a strong, water-resistant barrier.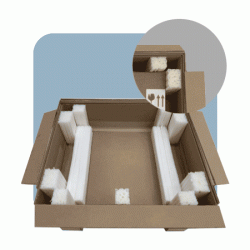 STARCH BASED ADHESIVE
Traditional synthetic wood glue is replaced by biodegradable starch-based adhesive to laminate the layers of each wall and adhere all the joints. Additionally, environmentally friendly stencil ink with low VOC content is used for all international crate markings.